100 EUR credit for new accounts
Cloudify.ro is the most convenient OpenStack cloud in Europe. Spawn a new VPS in just a few seconds. New comers receive 100€ bonus valid for 45 days.
Sign-up and receive 100€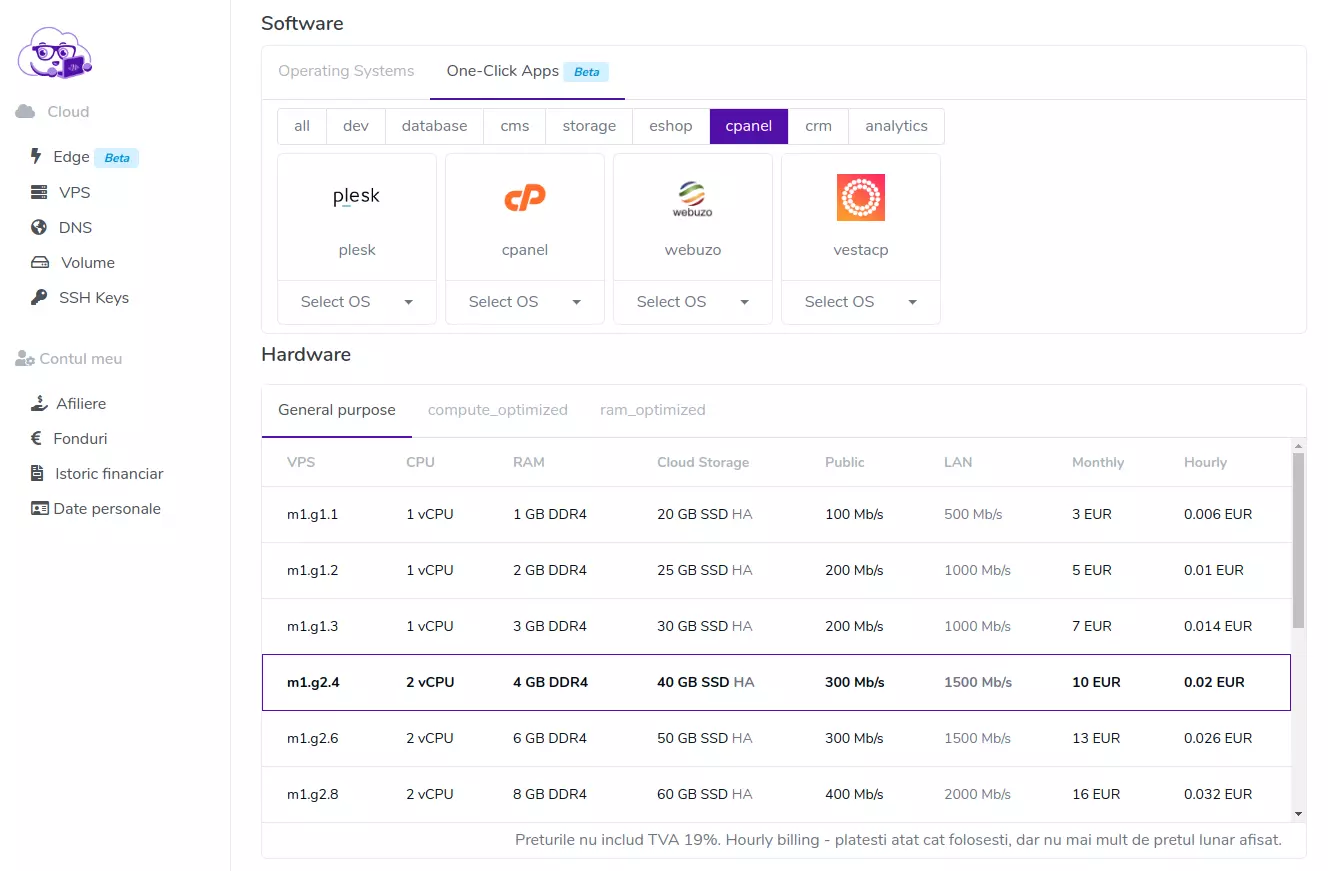 Loved by over 10.000 customers
In just 5 years we had more than 10k happy customers. Our scalable cloud platform can handle any amount of load.
Cloud Computing
Cloud servers are designed for any type of application. Cloudify`s scalable solutions allow any project to grow using the cloud computing platform.
Virtual servers suitable for applications of any size. It can be done Instant upgrade, public IPv4, SSH access and snapshots.
Instant resize
The server can be resized instantly. Also, a VPS can be turned into an Elastic Dedicated Server just as quickly.
Low latency Data Center!

Cloudify.ro is a 100% Romanian company that develops its own solutions for innovation cloud computing platform. Therefore, the first location for servers is Romania, for hosted applications to benefit from the local high-speed network.
Data security
Cloudify has developed a cloud storage environment that allows data to exist simultaneously in different sections of the data center. Cloud storage thus provides 0% lost data even in the event of major failures, being more reliable than a RAID.
Cloud storage
Software defined storage
All types of servers in the Cloud computing category benefit from high storage available. Each partition is redundantly distributed across multiple servers from the location.
Cloud Networking
Cloudify.ro has automated networks (software defined networks) that can scale linearly with the requirements of the applications.
Edge load balancer
A new concept that orchestrates DNS, HTTP proxy and certificates SSL Lets encrypt for domain exposure.
Private networking
Servers can be interconnected through a large private network speed, available internally in the Cloudify.ro data center.
Cloud DNS
DNS zones for an unlimited number of domains can be managed directly from the modern dashboard created by Cloudify.ro